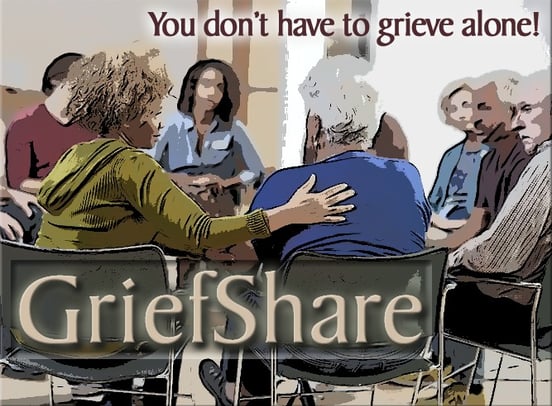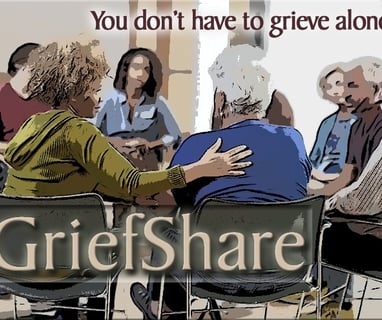 YOU ARE NOT ALONE!
Are you grieving the
loss of a loved one?
If so your life has changed forever.
Emotions are overwhelming.
Challenges continue to mount.
GriefShare is a special weekly seminar and support group designed to help you rebuild your life after losing a loved one. Our groups are led by caring people who have themselves experienced grief and want to help you through these difficult days.
Begins Wednesday August 2 - October 25
Begins Wednesday August 2 - October 25