We Are Family
WE ARE FAMILY?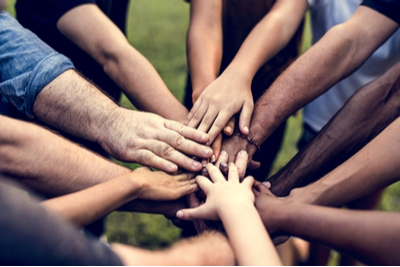 The Long Beach church family has come together from a variety of traditions and life experiences. Our love for Christ unites us and our surrender to God's call in Ephesians 4 supplies the atmosphere in which we work and serve together. While always growing there is a future vision of constant growth toward Christlikeness.
I therefore, a prisoner for the Lord, urge you to walk in a manner worthy of the calling to which you have been called, with all humility and gentleness, with patience, bearing with one another in love, eager to maintain the unity of the Spirit in the bond of peace. There is one body and one Spirit—just as you were called to the one hope that belongs to your call— one Lord, one faith, one baptism, one God and Father of all, who is over all and through all and in all.
Ephesians 4:1-6
THE SINGULAR SEVEN
ONE GOD, eternally existing in three persons; God the Father, God the Son, and God the Holy Spirit.
ONE LORD, Jesus Christ, the Son of God; living a perfect life of ministry and love; dying on the cross for the sins of all people; rising on the third day; ascending to the right hand of God.
ONE SPIRIT, the Holy Spirit, the indwelling of God in the hearts of people, the gift of God given at salvation, providing comfort, strength, understanding, and direction to all Christians.
ONE FAITH, faith that is rooted in Jesus Christ and expressed through a life of active obedience to God's will.
ONE HOPE, a hope from God through Jesus Christ; a hope that inspires perseverance in this life as we look forward to the life to come.
ONE BAPTISM, demonstrating a complete surrender to God and trust in the perfect sacrifice of Jesus on the cross, uniting us with Christ in His death, burial, and resurrection.
ONE BODY, the body of Christ, the Church, to embody the character and mission of God. Because of our response to God's salvation, It is He alone who adds us to His church.